Hello Friends, I want let you know two years ago, Twitter had removed tweets counter and now Google plus :( This is very bad news for all customers who were using google plus share counter buttons to promote his site, his products, his articles...etc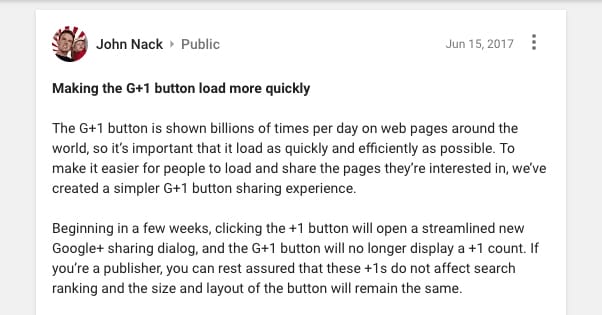 :
In 
a blog post
 published in the middle of June this year, John Nack announced that the Google+ button – the G+ button provided for blogs to share their +1 count – is changing.
"The G+1 button is shown billions of times per day on web pages around the world, so it's important that it load as quickly and efficiently as possible. To make it easier for people to load and share the pages they're interested in, we've created a simpler G+1 button sharing experience. Beginning in a few weeks, clicking the +1 button will open a streamlined new Google+ sharing dialog, and the G+1 button will no longer display a +1 count."
So, a simpler share button means the Google +1 button, without any count attached to it.